Delinquency Resolution
Nations Financial Services is proud to be a 20-year force in providing professional loss mitigation services related to defaulted loans. NFS works with servicers to professionally transition a delinquent loan into a performing asset in every possible case.
NFS takes a proactive approach to managing defaulted loans by implementing strategies for each borrower on a case-by-case basis.
Review of loan files and past correspondence

Advise of legal deficiencies, potential borrower defenses and advise of items to be incorporated within the loss mitigation documents.

Review and advisement of Lender Letter (LL-2020-02) updates of servicing requirements.

Clarify the servicer's responsibilities related to achieving compliance with the CARES Act for borrowers affected by the COVID-19 pandemic.

Skip Tracing - locate difficult to find borrowers
Borrower Outreach - Inbound and Outbound
QRPC Assistance
End-to-end borrower solicitation services/support

Customized borrower communication plans
Borrower solicitation packages when QRPC is NOT achieved

Portfolio Monitoring
Forbearance Agreements
Loss Mitigation Services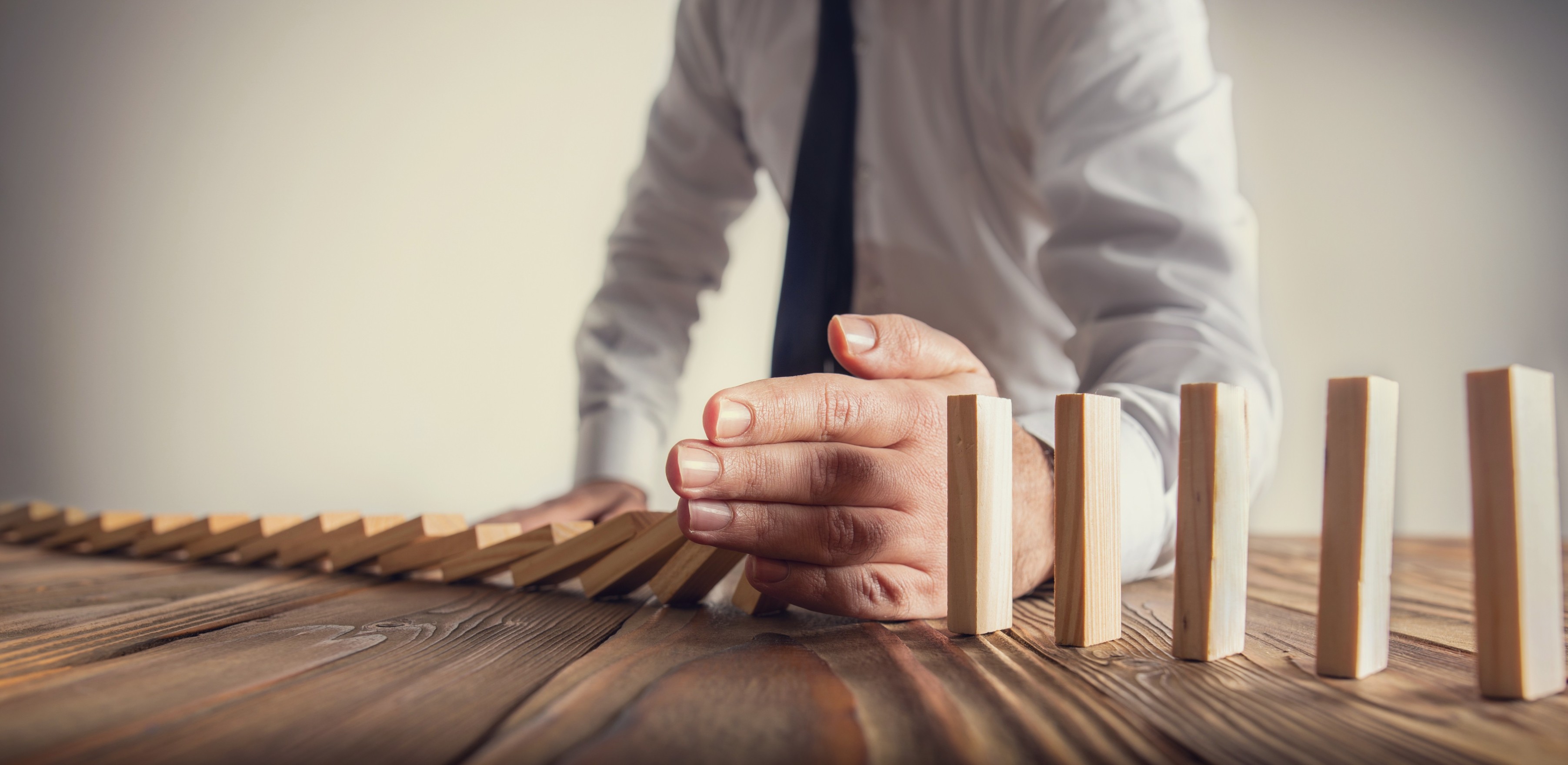 Foreclosure
Nations Financial Services (NFS) is committed to providing the highest quality loan default and property management and disposition services. We provide national coverage through a network of strategically located firms, title companies, preservation vendors and Realtors across the U.S. NFS's philosophy is to approach each case with a common goal to minimize the potential loss to both the servicer and the investor through the efficient handling of delinquent loans. We offer a fully integrated case tracking and file management system. This highly customized workflow solution is scalable and allows clients and vendors real time access to file status.
Judicial and Non-judicial foreclosure management
Compliance with Fannie Mae, Freddie Mac, FHA and VA requirements
Compliance with all applicable state and federal laws and administrative regulations
Stringent document retention and document verification procedures
Timely escalation of non-routine matters
Real time file status for nationwide portfolios
Compliance with Servicemembers Civil Relief Act
Timeline management and customizable reporting
Expedited transition to loss mitigation solutions if warranted
Ability to integrate with client and vendor web portals
Post-sale coordination with timely investor package submission
Quick transition to eviction processing
Cost effective versus managing hundreds of separate firms & companies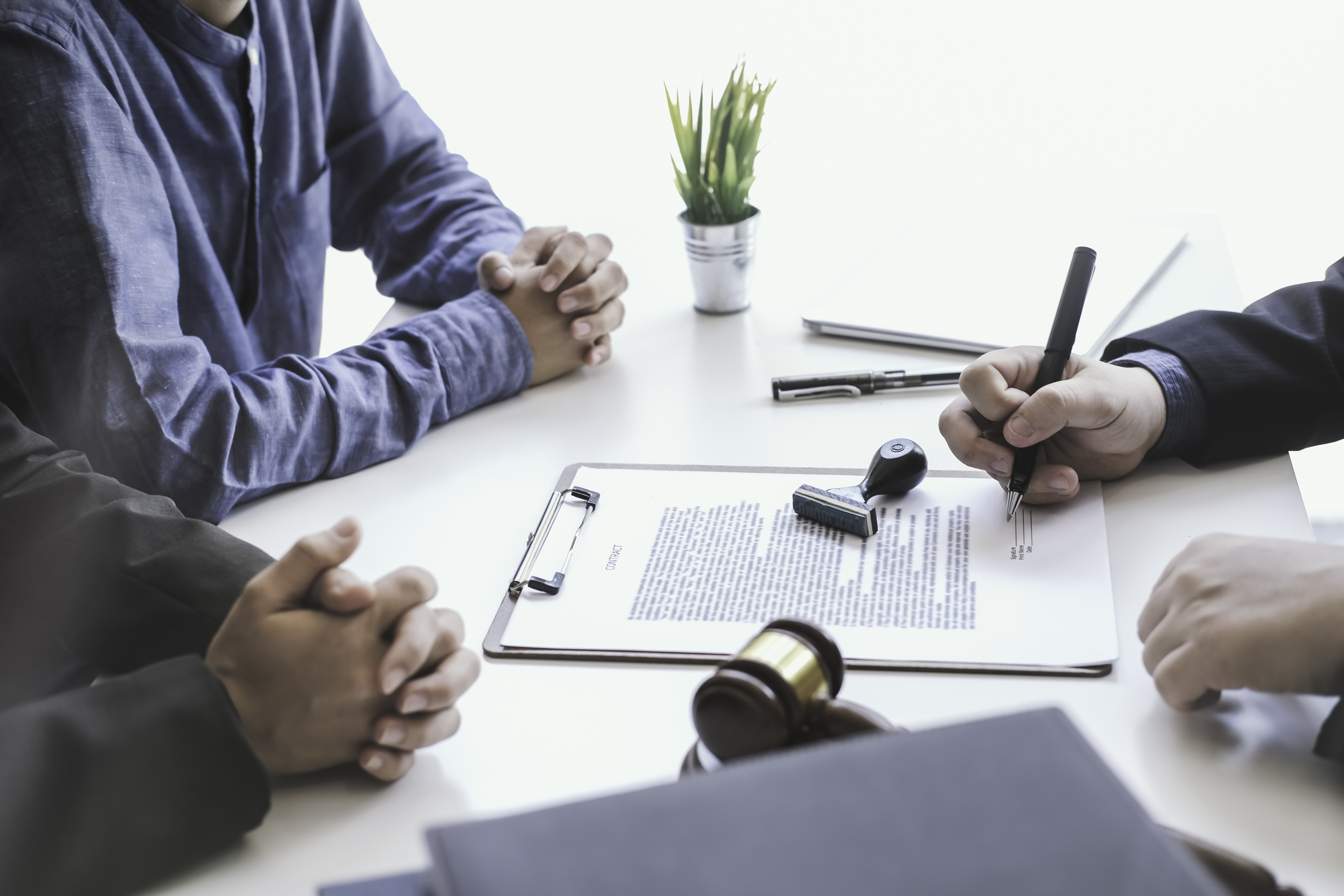 Property Preservation & Inspections
Nations Financial Services offers the following services, via a centralized management approach, by having client-specific single point of contacts, for our client's portfolios throughout the U.S. We work diligently to mitigate our clients legal, financial and reputational risk, while providing economies of scale. Our vendor partner network undergoes rigourous initial and continuous vetting processes, ensuring that we meet third-party vendor management risk mitigation "best practices" as outlined by the CFPB, FDIC and OCC.
Property Preservation: Includes pre and post foreclosure, as well as vacant asset protection. This includes initial and recurring services for lawn and landscape maintenance, rekeying, trash removal, janitorial, snow removal, pool services, winterizations and safety, health and code violation abatement.
Inspections: Includes pre and post foreclosure, per Servicer's guidelines, for Fannie Mae, Freddie Mac, Veteran's Administration, Housing & Urban Development (HUD) and other investor guidelines, as needed. Types include drive-by, interior, first vacancy inspection, property condition reports (PCRs), habitability inspections, hazard claims inspections, routine inspections and client specific inspections.
Property Management: Includes leasing, resident screening, on-going rental management, including rent collections, repairs and maintenance.
Property Registration: Vacant property or rental property registration services.
Utilities Management: Initial and on-going utility management.
Remodeling: Includes rental or sales "make readies", based on client specific requirements, with local market competitive pricing based on economies of scale.
Repairs & Maintenance: 24/7 hotline for emergencies. Quick response, with negotiated pricing.
Quality Control Oversight: Our experienced team understands the entire default lifecycle and can offer you full quality control, quality assurance and oversight programs. We customize solutions for your unique needs, to be your internal relief mechanism to ensure regulatory mandates are being maintained within your organization. We ensure compliance with third-party vendor management best practice principals outlined by the CFPB, OCC and FDIC.
Homeowner's Association: HOA management and lien and charge mitigation.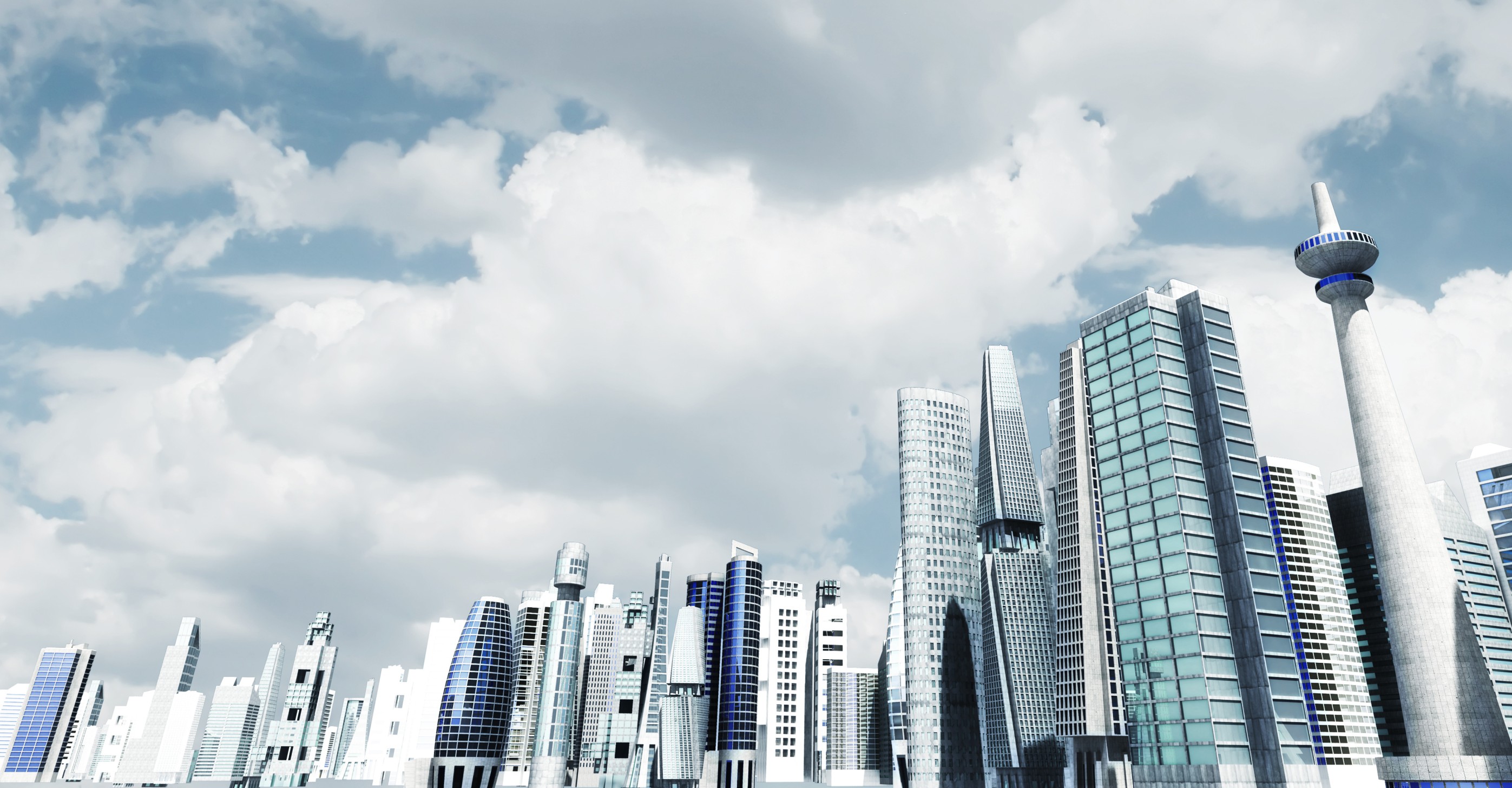 REO Services
Initial Services
Coordinate property recovery/evictions in an efficient and timely manner.
Aggressive relocation assistance / cash for keys program in order to mitigate eviction and preservation cost.
Develop and deliver service packages including BPO, appraisal, tax and title reviews.
Arrange to secure, preserve and protect the property.
Obtain competitive bids for repairs from qualified sources.
Ensure code violations are addressed.
Ensure vacant property registration is completed per local municipality regulations.
Disposition Services
Thorough title examinations at time of referral.
Develop and implement a marketing strategy including but not limited to advertising print / internet, MLS listings and signage.
Assets listed with qualified Realtors within the Nations REO Residential Network. We have a national network of commercial brokers and property managers for our commercial clients.
Title insurance and escrow closing services, ensuring timely delivery of proceeds.
Ensure closing dates are adhered to and have a per diem policy in effect.
Specialized Services
Curative process to resolve title issues.
Title claims processing.
Notification of delinquent taxes and tax sales, if requested.
REO lease program
Cash for keys solicitation program.
Vendor Management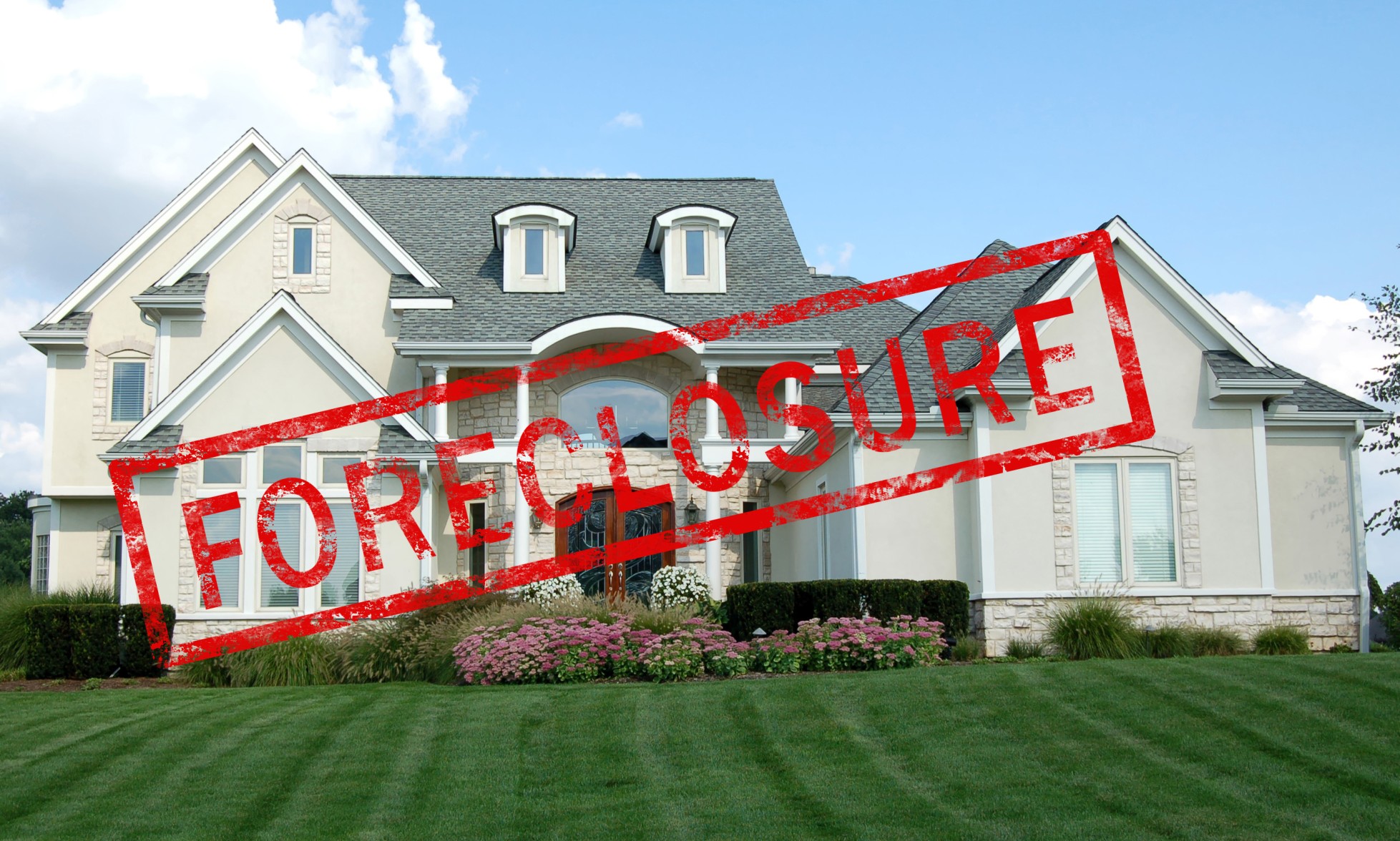 Bankruptcy Services
The experienced staff at Nations Financial Services Bankruptcy department manage the full spectrum when it comes to creditors' rights representation in the federal bankruptcy court. NFS is able to handle a wide variety of bankruptcy matters ranging from the relatively basic to the most complex cases for both secured and unsecured creditors. File status, monitoring and updating is available online for clients through our case management system.
Process Chapter 7, 11, 12 and 13 bankruptcy actions
Prepare and file objections to plan
File motions for relief from the automatic stay
Motions to value collateral and for adequate protection
Prepare payment change notifications as well as notices of fees, expenses and charges
File objections to disclosure statements and plans of reorganization
Prepare and file reaffirmation agreements
Bankruptcy mediation services
File motions to dismiss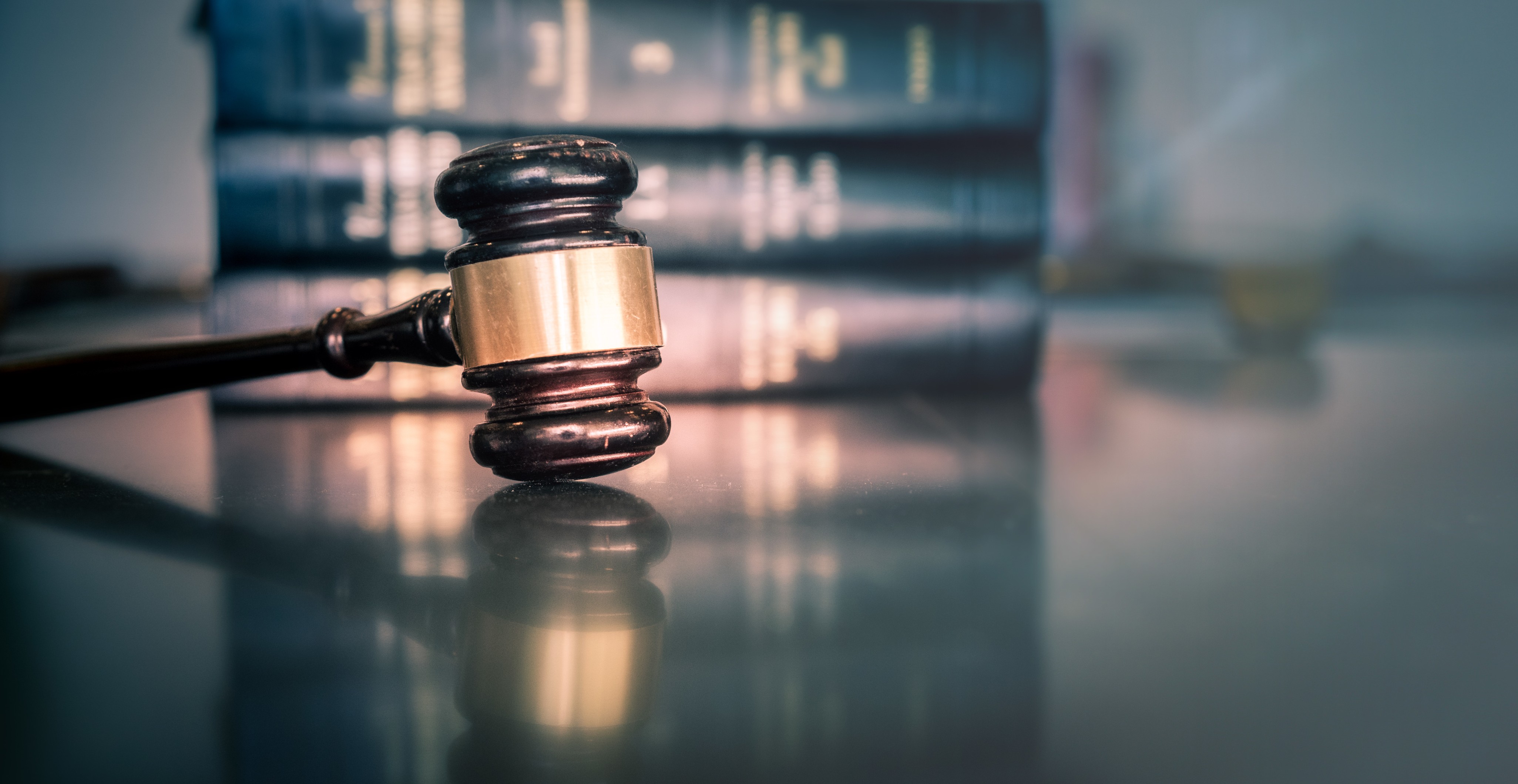 Eviction Management
Since 1996, Nations Financial Services (NFS) has provided effective eviction services through their national network of eviction attorneys. Recognizing that swift asset disposition can minimize holding costs, NFS makes every effort to expedite the eviction process. A time conscious and experienced team will make sure the job is done right, and within state & federal guidelines nationwide.
File Summons/Complaint for Forcible entry and Forcible detainer complaints
Compliance with Protecting Tenants at Foreclosure Act (PTFA)
Notices to quit or vacate
Hearing attendance, negotiations for cash for keys or stipulated vacate date; adversary/contested actions.
Schedule lockouts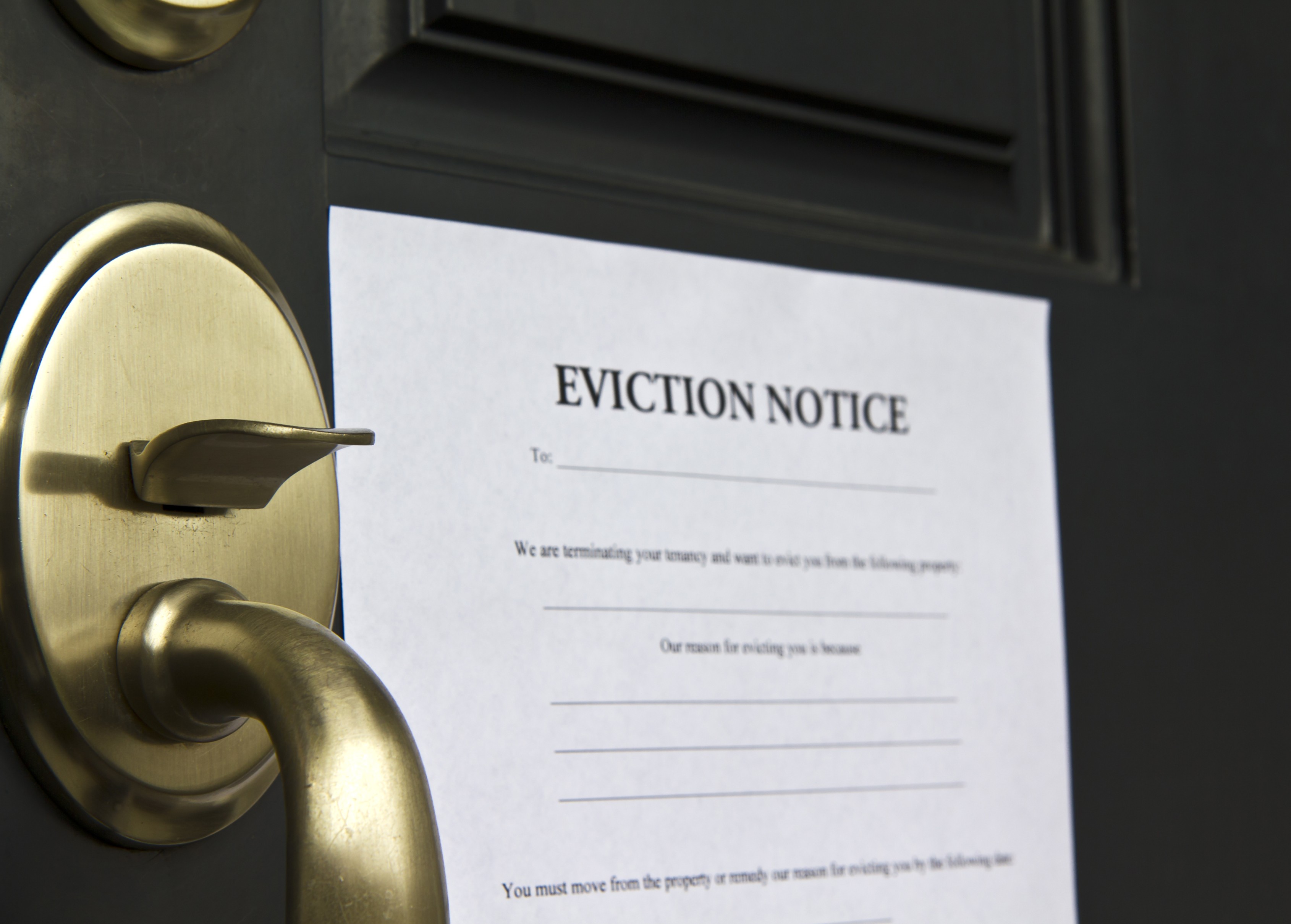 Referral Packaging
Offering generalized reduction of internal workflow, NFS can prepare and deliver service referral packages at the direction of our banking clients to their exact specifications, freeing their internal resources from front-end administerial tasks. Whether the service in question is intended for one of the many vendors in the Nations family or one outside our network, NFS' referral packaging service provides clients the opportunity to place an order and watch it "go".
How It Works:
Locate and compile documents necessary for outset of service in question
Identify in missing/potentially needed items
Prepare summary cover letter
Send to client or appropriate vendor
What We Do:
Establish access to documents
NFS can retrieve referral docs via

Client referral
Client imaging system
Client custodian

Gather service-specific documents

E.g., what is needed to begin foreclosure, send demand, begin eviction, etc.
Identify which documents, if any, are/could be missing
Note: if missing items can be prepared, NFS can offer to assist (e.g., assignment)

Prepare summary referral letter

If Nations is to perform service, letter to vendor
If outside vendor is to perform service, letter to client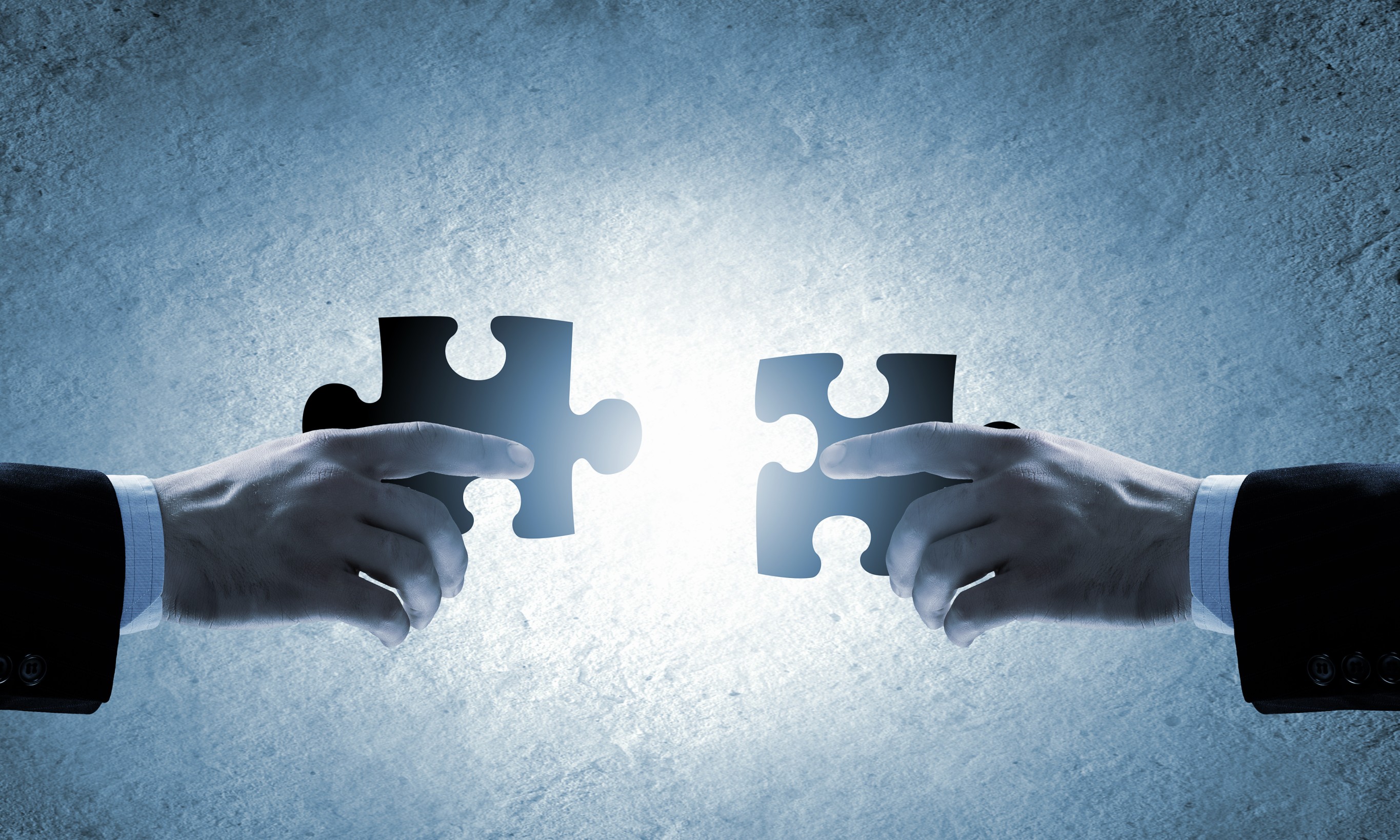 Asset Management
Management of all Property Types:
REO / Receivership
Residential Conventional or GSE
Affordable Housing
Asset Management Services
NFS offers both local market expertise and national coverage for all property management services even in hard to get to rural areas.
Marketing an REO
NFS utilizes BPO's to offer property pricing that sells quickly. NFS will market the property across all the best REO agents for the area to ensure multiple showings and familiarity with the need to quickly sell REO's.
Property Preservation
When it comes to maintenance and property preservation, NFS takes care of everything from emergency repairs to preventative services. NFS field vendors will provide timely before, during and after photos to quickly engage in any necessary property repairs required to sell the property.
Final Sale Coordination
NFS provides end to end services up to and including the contract and closing that is done at time of sale. This ensures lender funding flows smoothly, with no delays back to the seller.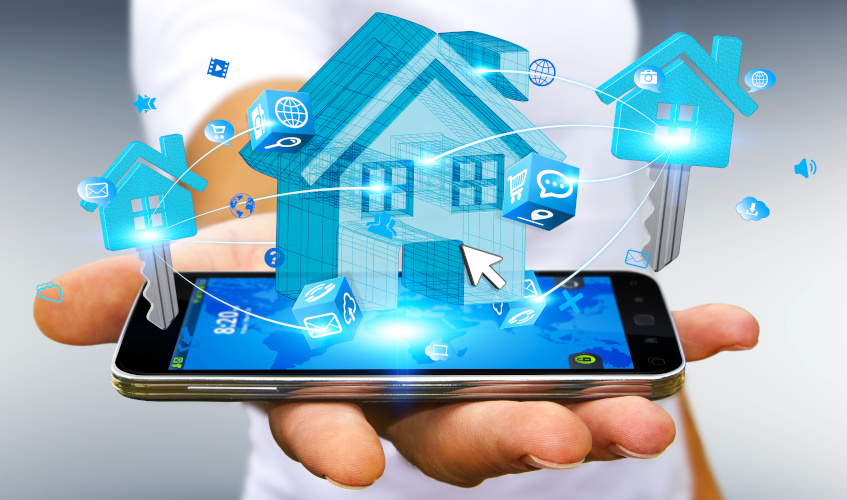 Claims Management
Nations Financial Services are experts in claims recovery. We pride ourselves on our precision, speed and dedication. Our variety of solutions include:
GOVERNMENT CLAIMS MANAGEMENT: Our claims management solutions deliver best-in-class recovery results delivered accurately and on-time. Throughout the process, we provide feedback and recommendations for improvement to avoid similar losses in the future.
INVESTOR & GSE CLAIMS: Our ability to react immediately to changing market conditions and industry priorities while maintaining efficiency and quality allows us to consistently meet and exceed client expectations.
PRIMARY & POOL MORTGAGE INSURANCE CLAIMS: Our industry leading Mortgage Insurance (MI) filing processes deliver high productivity and, when coupled with our expertly trained and experienced payment follow-up professionals, best-in-class recovery results are achieved.
LOSS ANALYSIS REVIEW: We are the industry experts and we rely on that expertise to help our clients avoid claim losses that can be controlled. We review and analyze recent claim filings (including non-CRFS file claims) to identify and quantify errors and develop customized recovery recommendations.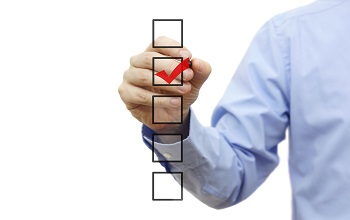 Litigation Services
Today's legal landscape requires counsel for loan servicers to be extra vigilant and versed in a multitude of related disciplines. Nations Financial Services (NFS) focuses solely on creditor representation of defaulted loans. The experts in NFS' Litigation Department are well positioned to prosecute and defend against the variety of claims that have surfaced in recent years. Our competent, seasoned litigation attorneys provide peace of mind when matters quickly turn from routine to complex.
Defense of "note holder" issues
Lien priority challenges
Counterclaim defense
RESPA, TILA, FCRA claims
FDCPA challenges
Condemnation and taking claims
Trial and appellate experience
Straightforward hourly billing based on client guidelines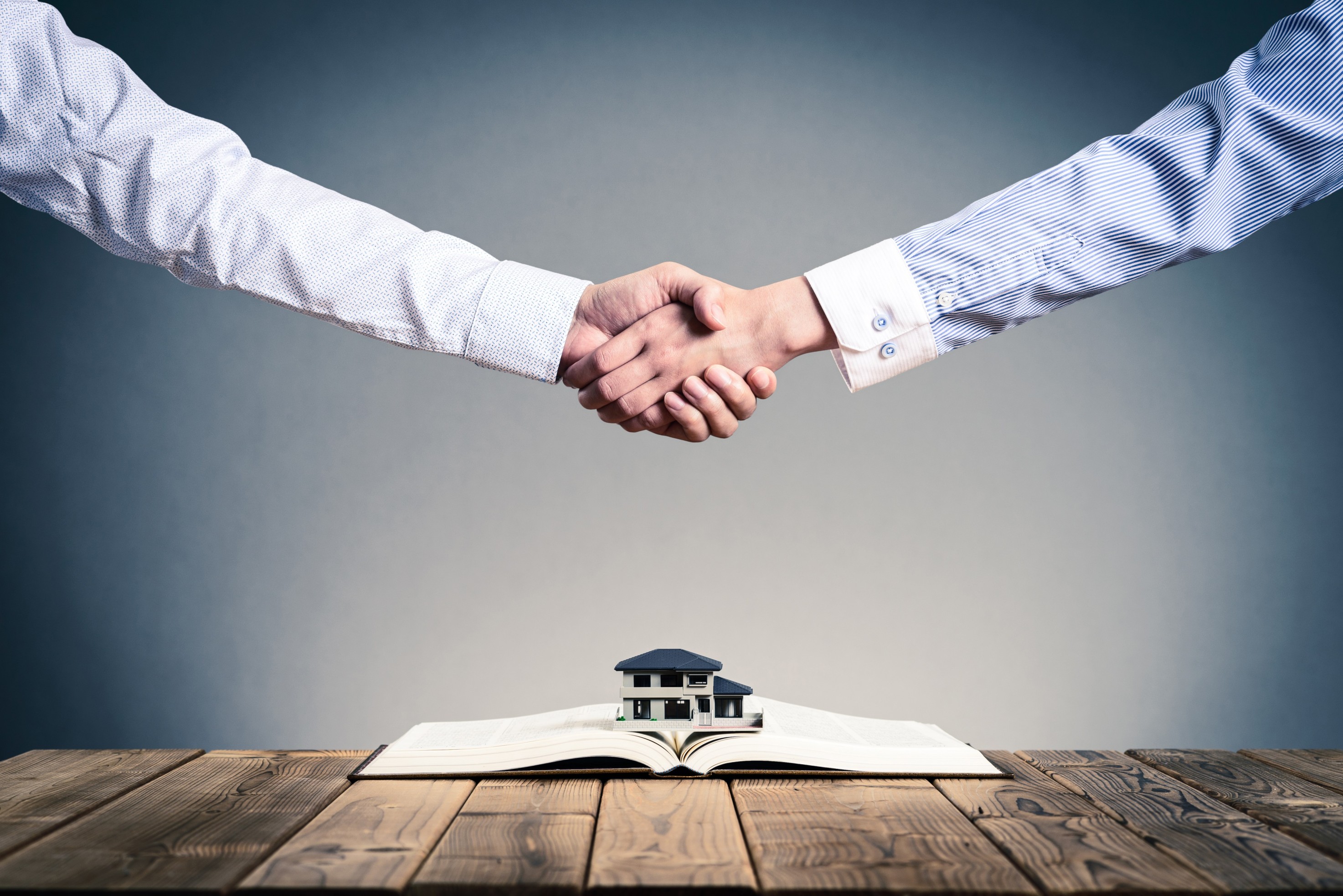 Title Services
The Title Resolution team at Nations Financial Services has worked for over 20 years to resolve title defects effectively without the need for expensive litigation. However, if a matter requires additional legal attention, experienced legal counsel are on call.
Single source order placement, tracking, and delivery
Title products tailored to client needs and jurisdictional requirements
Equity analysis
Title Clearance / title curative
Resolve chain of title defects
Manage and correct assignment issues
File title insurance claims
Resolve unreleased prior security instruments, tax liens and judgments
Boundary disputes
Legal description errors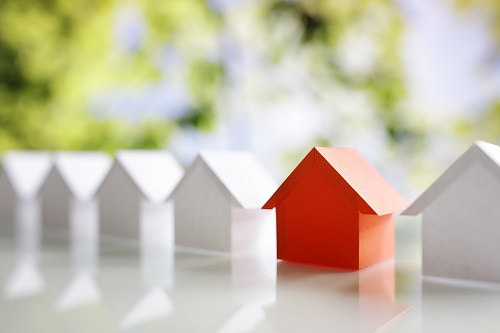 Appraisal & BPO Services
Nations Financial Services is a part of a network of service providers which includes an AMC (Appraisal Management Company). For over 20 years, our appraisal management company has been a leading provider of appraisal, BPO and valuation products for regional and national lenders, banks and servicers. Every valuation is reviewed for quality assurance before it is delivered ensuring adherence to the strict guidelines of Dodd-Frank, USPAP, Fannie Mae and Freddie Mac, OTS, and Appraiser Independence Requirements (AIR) as well as any specific guidelines set forth by our clients' underwriters and risk management departments.
1004 - REO/ Default (Listings and Repairs)
Form is designed for appraising single family residences, FHA's, and PUD. A full internal and external inspection is completed.
Standard Interior/Exterior BPO's
Forms standard contents based upon whether or not an Interior Inspection version was requested.
Automated Valuation Model (AVM)
Forms are statistically-based computer programs that use real estate information such as comparable sales, property characteristics, tax assessments, and price. Several enhanced versions are now available for major metropolitan areas.
NATIONSLINK
NFS offers a proprietary desktop hybrid appraisal which meets all USPAP and GSE requirements for hybrid appraisals. Rapid turn times and reduced pricing from 2055 reports for lenders.
2055 - Exterior Only Inspection Residential Appraisal
Form is designed for single-family residences or single-family residences with a guest unit. An exterior inspection only.
2070 - Condition and Marketability Report (FHLMC)
Form is used to determine the condition and marketability of the subject with no final determination of value. Interior only.
1004d - Appraisal Update and/or Completion Report
A new form that replaces the 442 Final Inspections and the Update of Value form. This form is used for either purpose.